Guide to Purchasing Modular Seating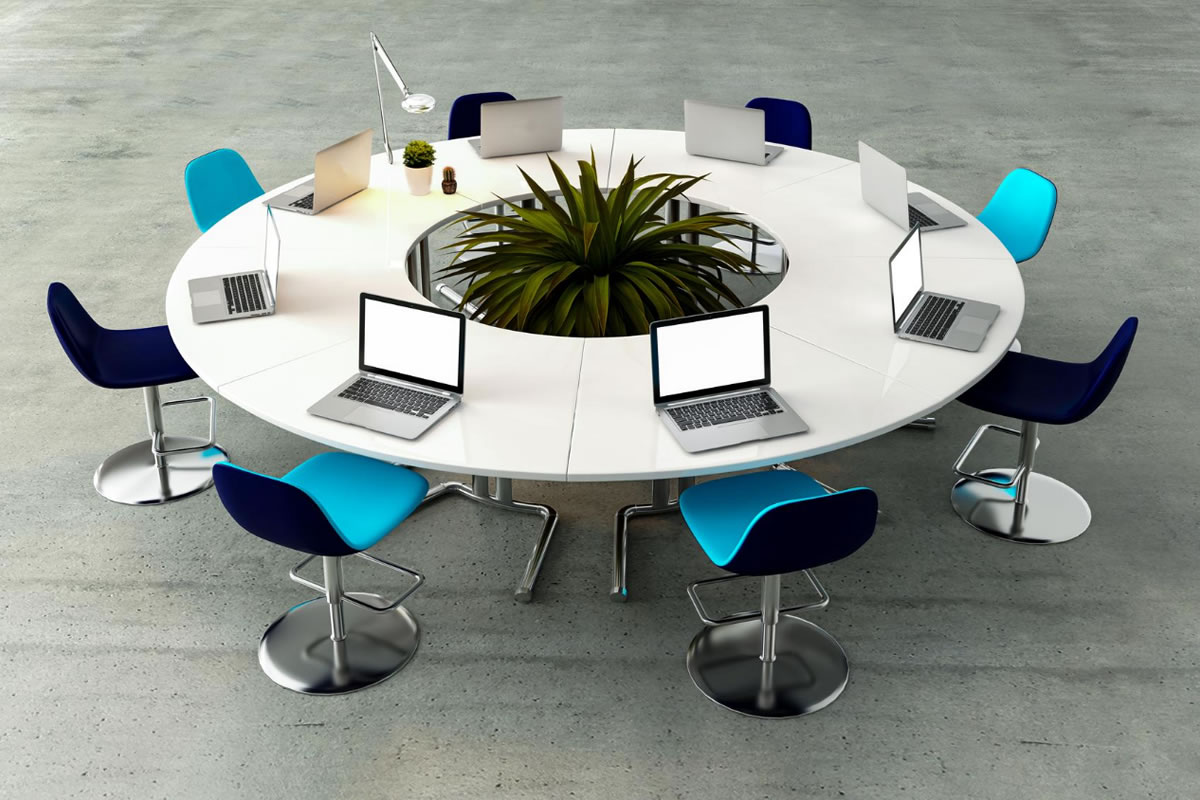 Modular sofas are seating alternatives you can design especially for your space and needs. A modular sofa is often configured as a sectional sofa but can be made into more uncomplicated options like loveseats or traditional sofas.
What makes modular seating so adaptable and unique is that every piece can stand alone, no matter your interior design. For instance, a single corner piece can function as a seat or an anchor point to form an L-shape or U-shape sectional, while a backless stool can serve as an ottoman or transform a single chair into a chaise.
The joy of modular seating is that - like a child with a set of blocks - you can create whatever your heart desires. And best of all, you can adjust your configuration to meet your needs. So whether you're entertaining and need different seating arrangements for a night or you're moving, and the new space has an entirely different layout than your current place, modular seating provides you more choices and convenience than any other kind of seating.
If you're looking to purchase modular furniture or want to play around with some new, fun designs, here are some things to keep in mind while you assemble and shop.
The dimensions of your space
When shopping to furnish a space, it's essential to find pieces that fit the area well. Large furniture can block doors, limit walking paths, and make a room feel small and congested. Alternatively, small furnishings tend to make a space feel bare and incomplete.
Ideally, a sofa sits three to five inches from the wall to offer a more airy and less congested feel. In addition, your planning should permit at least three feet for walkways and a span of three to ten feet between every large furniture item. Floor lamps and end tables often need less of a buffer, but you still want to contemplate their placement.
With this in mind, you can determine the dimensions of the space available for modular seating. Then, compare your available space with the listed measurements on the product page for new modular seating. You can also compare these dimensions with any furniture in the space to help you imagine how your new option might look.
Select a configuration
Think about how you utilize your furniture. Do you entertain frequently? If so, you may require a lot of seats. Do you unwind and sleep on your sofa? A chaise may be a wise option. Does your family appreciate the styling alternative of accent chairs? A loveseat or small sofa may be best. Do your seating demands change constantly? One or two additional ottomans will provide you with many more configuration possibilities.
How you utilize your space
Consider how you utilize and move through the space where you want to put your new modular sofa. Walkway dimensions are examined above, but you also want to regard how naturally these walkways flow. For example, it's not best to place the chaise section directly beside a doorway if it will force you to walk around it to reach where you're headed. Often, placing a chaise on one side or another will substantially close off or open up a natural path from room to room.
We hope this helps you purchase your modular seating. Contact us today for modular furniture installation in Orlando. We are here for you.