Three Reasons to Choose Modular Office Furniture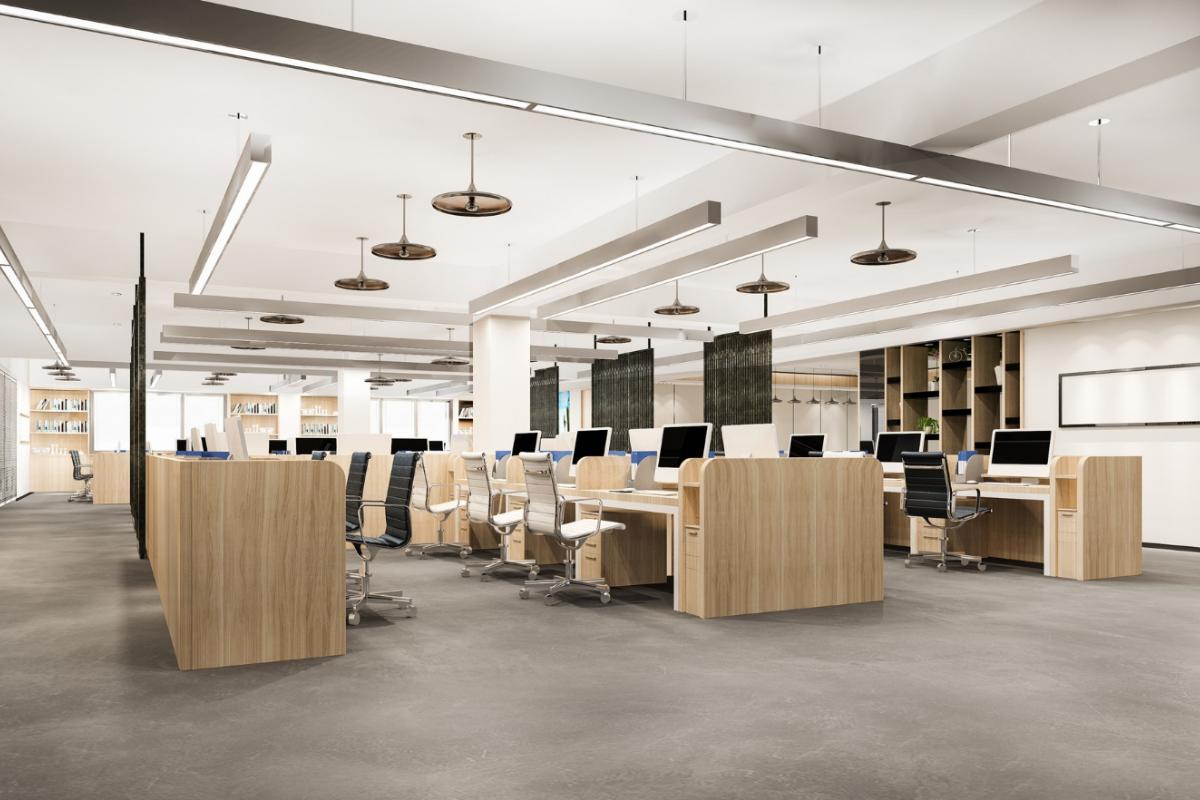 Over the years, your office proportions may fluctuate. If your company becomes more prosperous, you might need to shift into a larger space to house your expanding number of employees. Nevertheless, you may have an equally booming business but desire to hire remote employees and freelance workers, which might lead to a downgrade in expanse, saving you capital. No matter which direction your company is developing, you require furnishings to accommodate your evolving needs. Modular furniture might be the most suitable resolution for your company.
What is Modular Furniture?
Modular furnishings include pre-fabricated units or work surfaces that you can configure in an assortment of distinct ways to best suit your office setting. Modular furniture incorporates cabinets, cubicles, desks, walls, and partitions. Though modular furniture often costs you more money initially, it will save you funds in the future due to its versatile nature. Our experts on modular furniture installation in Orlando offer these reasons you should buy modular furniture:
You Rent Your Business Space
When you lease space, you hold less flexibility in terms of structural modifications. Truthfully, you most likely do not want to subsidize remodeling your office space when you don't actually own it. Modular furniture lets you separate workspaces into individual offices, shared spaces, and group workstations without eternally modifying the office's construction. You can also bring your furnishings along with you when you're prepared to move.
Business Changes
If your company is growing, you can utilize modular furniture to reorganize your headquarters to adapt to your growing workforce effectively. Do you need to add some posts for new workers? Modular furnishings are the course to take. Are you hiring more labor outside the office setting and decreasing your office area? All you need to do is fold away your modular furnishings and move them out of the way to unclog your office area.
Reduce Clutter
Is your headquarters too cluttered and splitting at the hems with workers? Modular furniture can better organize your space to house those employees more comfortably. It's better to bypass clutter because it impacts employee productivity. Your office staff needs to quickly find their materials and concentrate on their tasks. Modular furniture lets you divvy up your workspace in the most effective possible way.
How 360 Modular Furniture Installations LLC Can Help
360 Modular Furniture Installations LLC provides furniture installation services, and we can even reconfigure your headquarters if required. Our team of reliable professionals finishes the assignment with accuracy and care with decades of knowledge to draw from. In addition, we complete our office structure assignments as quickly as possible to decrease your company's downtime.
If you are aware of what furnishings you require and where you need them, our installation team can manage the heavy lifting for you. This alternative is excellent for businesses on the move, and our team will establish or reconfigure your furnishings as fast as possible so you encounter as little downtime as conceivable. In addition, our squad addresses all the project details to supply you with optimal workplace resolutions. So whether your office is downsizing or growing, our modular furniture installation in Orlando can assist you with your office setup. Contact us today for more information.