Office Cubicle Options to Consider in 2022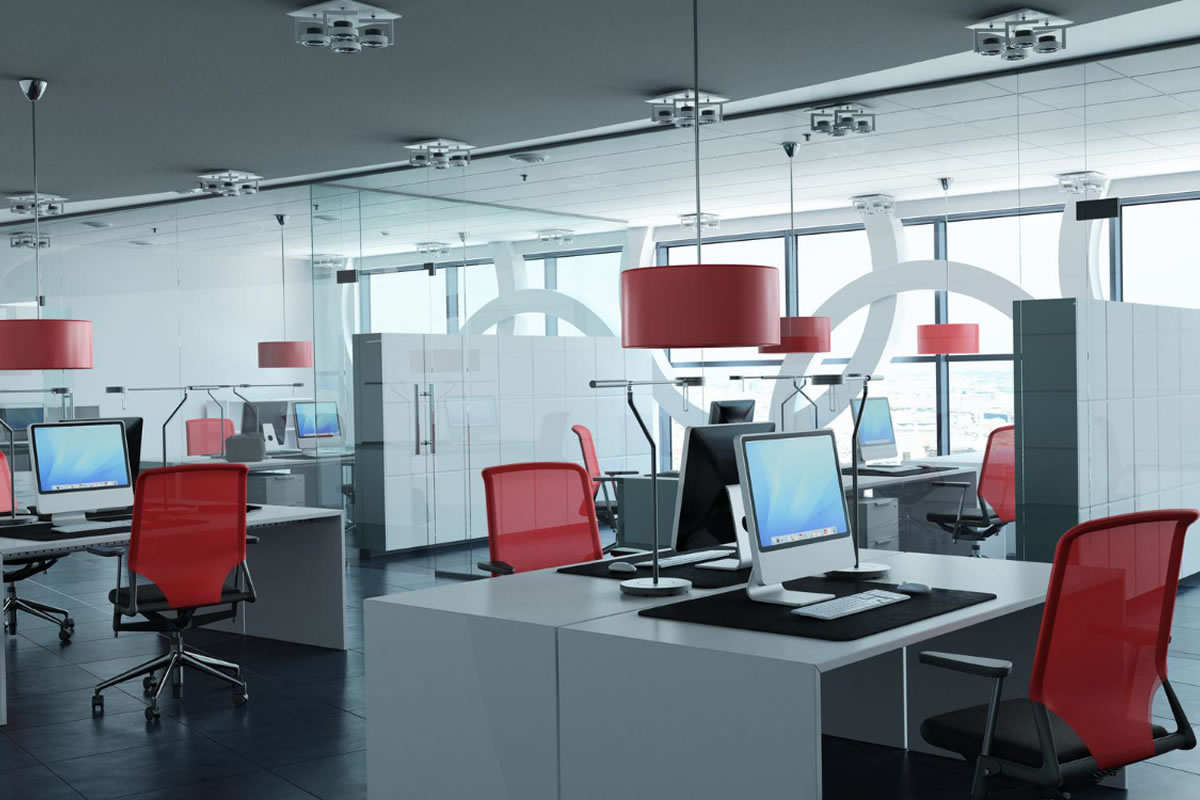 There are rotations in office design, and 2022 may define the next swell of office cubicle options. In the past two decades alone, we've seen inadequately designed cubicle designs parodied in pop culture, the rise of the open-plan office, and currently, with the need for social distancing, a market for some balance between the two. As a result, companies can consider many options this year to create the most relaxed, practical layout for employee productivity and well-being. In addition, according to our experts on modular furniture installation in Orlando, there have been indications of activity-based working concepts, which we'll discuss later.
The Rising Trends in Office Design
The open-plan office is not a unique concept but a reaction to poorly designed cubicles that were unattractive mazes of the same temporary post for rows upon rows. Open plans have existed since the beginning of the Industrial Age, thanks mainly to their cost-effectiveness. However, studies have demonstrated that open office floorplans did not enhance collaboration but decreased productivity.
Additionally, the open-plan office arrived when more data was available concerning worker productivity and qualitative surveys. These found that having dozens of individuals talking in one area makes it hard to accomplish work. So, while still the most affordable option, companies looking to maximize project realization need a unique answer. There are three that may become even more popular this year.
Three Concepts to Look for in 2022
With that account in mind, it's clear that adjusting some of the best concepts, like the capability for workers to assemble and cooperate separately from where they accomplish independent work, will be a crucial part of office design this year. Additionally, the COVID-19 pandemic caused many employers to shift their on-site policies significantly, and flexibility is vital.
Evolution in ABW Configurations
The main tenet of activity-based working (ABW) is remaining flexible. The designers implementing it prefer to construct various spaces for employees: areas where they can concentrate, places for small two- or three-person huddles, and sites for more significant interactions as necessary.
The one fundamental reason that ABW makes sense for most companies? Office occupancy seldom reaches 50 percent, so the focus on employees moving between spaces allows for cost savings and the capacity to leverage work-from-home opportunities.
Hub-and-Spoke Prototypes
Possibly best demonstrated by creative trailblazers like Pixar Studios, the hub-and-spoke standard recognizes both the demand for collaboration and the power to focus but does so slightly differently. In this model, each employee has a reserved space on the perimeter of an office layout. In the case of Pixar, they employed actual walled offices. As a result, collaboration spaces where teams could meet or have quick chats are centrally located.
Whether employed with a custom floorplan and floor-to-ceiling sections or used more economically with transient partitions, this idea can deliver many benefits of an open floorplan without passing up anything to permit employees to focus. However, pulling it off can be more costly than many office cubicle alternatives.
Focus on Modular Office Furniture
Very few businesses can say they believe they have the perfect office layout, which is alright. At the same time, many also sense the tightening of pursestrings as supply chain issues and production problems continue. One way to guarantee that a company remains agile is by not reinventing the wheel. Modular furniture installation in Orlando is cost-effective and customizable and permits designers to make spaces work for cooperation and focus. How that often functions includes careful consideration of workers' habits, corporate culture, and funding constraints.
Get Professional Installation for Office Cubicle Alternatives
Whether you appreciate the idea of flexibility, customization, or affordability, modular office furniture installation in Orlando can offer you various benefits. Take the hassle out of installing your office's system by relying on an expert team of specialists to install your office cubicle alternatives. Contact us today for more details.